Miwa Asao is a name that is very famous with Japanese beach volleyball fans. This extremely beautiful Japanese athlete was born on February 2, 1986 in Yokohama, Japan. She is considered by many to be the sexiest beach volleyball player alive. I would have to agree with those people. Miwa Asao combines talent with sexiness and overall natural beauty that is hard to match. Beach volleyball player Xue Chen of China may be prettier than her but I'm not sure actually. They are both very beautiful. In fact, Miwa Asao is featured among the sexiest Asian athletes and it is easy to see why. Especially with these next few shots of her which are from http://blog.daum.net.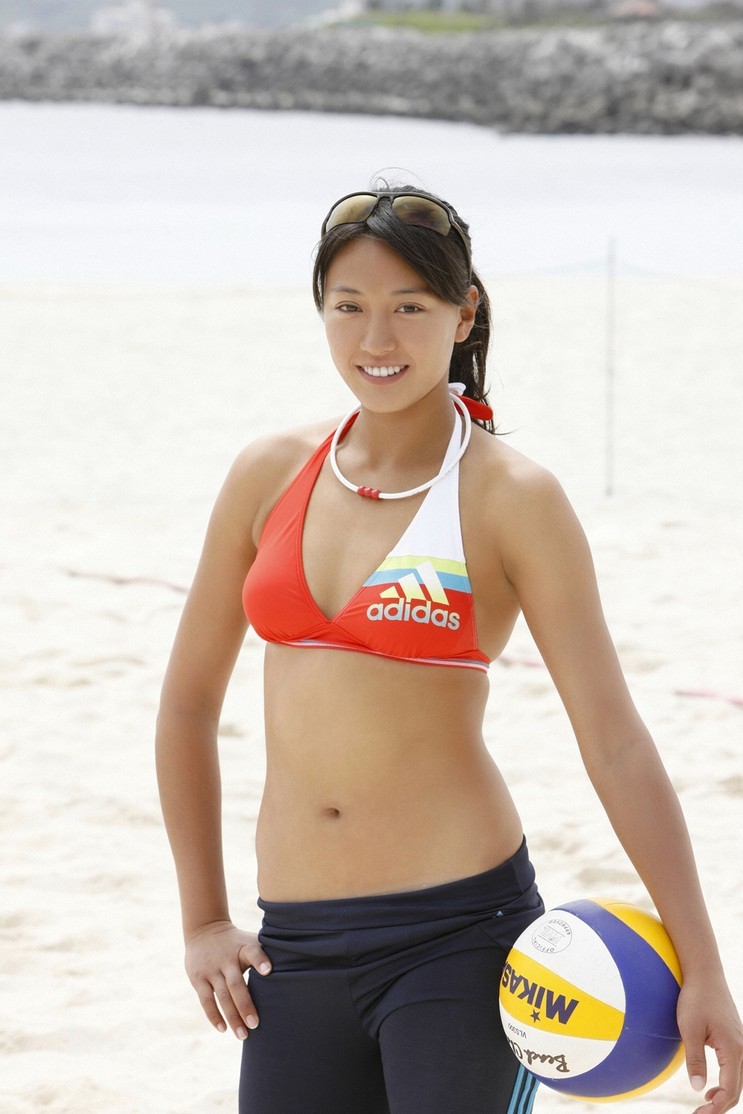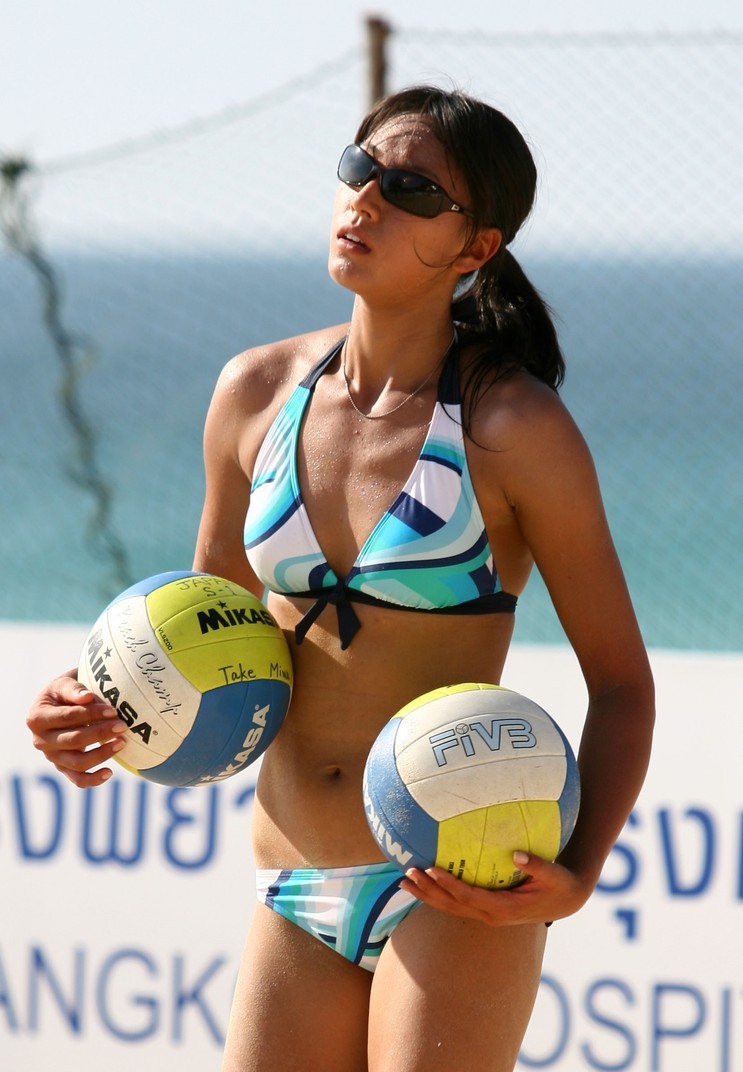 Why is Miwa Asao Popular?
Miwa now lives in Kanagawa, Japan. She is listed as being five feet and eight inches tall. She has helped to make beach volleyball in Japan very popular. Her own popularity has risen due to her many appearances in magazines, newspapers and television. In 2008, Miwa suffered a setback when her younger sister Miki Asao was riding her bicycle and she was struck by a car. She sustained injuries, became unconscious and never woke up. In spite of the tragic loss, Miwa Asao has emerged onto the public scene stronger than ever. I wish Miwa all the best in her volleyball career and in life. In that same year, Miwa Asao attended a PR event for Asahi Brewery's "Clear Asahi" beer. Asao is the image  character for that product.
This photo of Miwa and her partner Ayumi Kusano is from http://picsaipan.wordpress.com. They both look amazing.
Miwa's home city is Yokohama. Below you will find a photo gallery of Miwa Asao presented in video format.
Profile of Miwa Asao
Blood type is O.
Bust: 83 centimeters
Waist: 62 centimeters
Hips: 86 centimeters
Her hobbies are listening to music and watching movies.
She graduated from Kobe Municipal Junior High School in 2001.
She also graduated from business school Tsu Mie Prefectural Commercial High on March 31, 2004.
As far as her success on the volleyball scene is concerned, Miwa Asao had a 17th place finish 3 times internationally.
She has had many volleyball partners throughout her career so far. She has played the most matches with Takemi Nishibori (48). She has played in 6 matches with Ayumi Kusano. She earned $10,300 and $1,000 in prize money respectively. As of 2012, Miwa has played in 2 matches and has struggled.
As of December 26, 2012, Miwa Asao has retired from professional beach volleyball.
All the rest of these great photos of Miwa Asao are from http://www.japansugoi.com/wordpress/miwa-asao-japanese-beach-volleyball-star-going-into-showbiz/. I  have just added a few more photos of the lovely Miwa that are from http://photobucket.com. For more information about Miwa Asao, check out the post I wrote about gravure idol Haruka Mori. A brief biography of Miwa is included there.
Miwa Asao Sexy Japanese Volleyball player

,